By Julie Chen

The Transition Team began meeting at the end of August to help First Church go through the significant transition of Pastor Scott's retirement. Dan Ackerman, the Zeeland Classis Pastor, has helped numerous churches in the area through times of transition very similar to ours, and we are grateful for his leadership on this team. The Transition Team includes Dan Ackerman, Marcia Walters, Mary Kingshott, Julie Chen, Mark Snyder, Jill Dannenberg, and Ron Zagers.

Pastor Scott has walked through significant moments of pain, celebration, and growth with all of us in his 32 years here, and moving on to a new chapter will be one that is filled with emotion. Imagine all of the babies that he has baptized, couples he has married, and funerals he has performed in those 32 years! Dan explained to our group that in transitions like this one there are three stages, and these stages are giving us an outline for how we will move through the transition as a church family.

Stage 1: Letting Go

Now that the timeline for Pastor Scott's retirement has been set and we can see the date of his last sermon (December 31) approaching, we are starting the process of letting go. During this time we will acknowledge and celebrate the legacy that Pastor Scott and Cyndy have left with our church family. The Transition Team has been working on fun and creative ways to remember Pastor Scott's ministry here and to honor Pastor Scott and Cyndy. Here are a couple of things that our group has planned:

Memory Scroll: In October we will be making a large display in the Gathering Place (just outside the office) with a timeline of all of the years of Pastor Scott's ministry here. We will all be able to add our own significant events to this timeline so we have a visual reminder of the major life events that Pastor Scott has shared with us as a church family.
Contests: Watch the bulletin this fall for trivia questions about Pastor Scott's ministry. You can turn in your answers at the Information Center and get prizes for correct answers!
Watch your church mailbox and the bulletin for more information on a special retirement party that is being planned for March 15.


Stage 2: The Neutral Zone

After Pastor Scott's last sermon, he will still be around and giving leadership to some teams and groups for a couple of months before his official retirement in March. This will be a perfect time to get a cup of coffee with Pastor Scott and for all of us to complete the process of 'letting go'.

A unique part of this Neutral Zone is that there will be a period that we do not have a teaching pastor. This is not because the search team is stalling or because we are dawdling to call a new pastor; we need an intentional buffer in our transition process. If we would call a new pastor to start immediately after Pastor Scott's last sermon, we would inevitably make unfair and unhealthy comparisons. The search team will work diligently to find a new teaching pastor who is called, gifted, and qualified, but this person will not be Pastor Scott. In the months following Pastor Scott's last sermon, we will be hearing messages from a variety of pastors from the RCA. We can look forward to a great lineup of pastors and a time of learning to appreciate a wide variety of pastors and preaching styles.

Stage 3: New Beginning

After we have taken some time as a church family to remember Pastor Scott's legacy, to grieve, and to spend some time in the neutral zone, we are ready to move on. Let's commit now to covering the search team in prayer, and to also be in prayer for the pastor that will eventually be called to First Church. Moving on can be scary, but it can also be exciting and filled with hope. I am excited about what is next for First Church! Let's work together as a church family to discern the Lord's will and use this time of change and transition to imagine how God will continue to use First Church to further the Kingdom.

Greetings from the Study Team! It has been a busy month since our last update. Over the last several weeks, the study team has convened in meetings led by our Regional Synod Consultant and team members have also done a number of church visits.

One of the assignments given to the Study Team was to visit other churches that are thriving. The goal of this task was two-pronged. One was to gain insight into staffing solutions. Another was to gather innovative ideas that have contributed to making their ministries especially effective. The members of our team, in groups, have been visiting several recommended local churches on various Sundays. These visits provided insight into how each church does ministry, demonstrated how various congregations are trained to carry out their mission, and also provided opportunity to see staffing make-up in action. While we missed our own church family while away, these visits offered fresh perspectives for outreach and unique staffing models.

A striking element that our team noticed at the churches we visited was that these congregations have been trained, in their own unique setting, to make visitors feel exceptionally welcome. Whether a church was staffed and run like ours or not, our team members observed a unique tone of hospitality. For example, at one church, members were given a 3 minute clock on the screen during which time they greeted each other and welcomed new faces. It was much more than a brief handshake; it felt like the body of Christ embracing one another. What a great idea for members and newcomers alike to connect!

We had the opportunity to sit down after services with the pastor of one of these churches that has some amazing things going on in their midst. In this church, nearly 40% of their congregation is made up of children, so a huge emphasis is on Sunday morning children's programming. The number of kids wasn't the most amazing thing, however. This church of about 400 people has a rotating group of

170 volunteers

who work in the children's ministry. If you do the math, that means roughly 80% of their adult congregation members are involved in some way in Children's programming!

Another unique aspect of this specific church is that their mission (and I paraphrase) is to "be" the church in the community outside the church walls, to "do" less in-church programming. When their pastor shared some of the specific things this church up to was, my thought was:

Why aren't all churches doing outreach like this? THIS is the stuff that Jesus would do on Earth in 2017, the 'woman at the well' moments.

Here are a couple of examples:

Going to the local Laundromat on a Sunday morning with coffee, donuts and quarters to meet un-churched people

Hosting game nights at a 'scary' 28th street hotel where struggling families live, then leaving small games for the children to keep, since they are living in such a small space

Planning popcorn and movie night in the sanctuary in the summer, inviting the community

Offering free bike tune-ups for local kids, supplies by church members

Facilitating/ equipping members to host weekly 'missional community' dinners, a potluck with a host family house with the intention that you invite your neighbors for a low-key meal

It was stirring to see a church living into their mission. Seeing the way this church is heeding God's call in their lives caused me to dream about how God may call us, the members of First Reformed Church, out of our comfort zone for the sake of the gospel in our church and community.

Besides our church visits, the team continues to work diligently at our task of preparing two alternate staffing models for the administrative consistory to consider. The deacons on our study team, who have been poring over the 2017 budget and preparing for the 2018 budget year, are able to supply the team with a picture of our available resources, which our church works to steward wisely.

A good deal of discussion has gone into whether certain programs should be reconsidered in favor of focusing more energy and resources on other aspects of ministry. We have also considered how current staff roles might be re-imagined to meet the needs of our congregations. For example, the expectations for a youth or children's director's may be shifted from doing all the work personally to recruiting and training parent volunteers to share to work, or the expectation of a youth pastor may be shifted toward ministering to both the youth, as well as their parents.

From our church studies, we have seen some churches with staffing models similar to what our own has been in the past. We have also been to churches that staff innovatively. For example, at one church, the preaching pastor is the only full time employee for their 350-400 member congregation. The music director is an accountant by trade and works for the church about 10 hours per week. The two Children's Directors share a position. While very different from our own current reality, this gave us at least an idea of the possibilities available due to both ingenuity and volunteerism.

Our team, as a reminder, is not a decision-making body. The task given to us by our consistory is to gather information and create several possible staffing solution models that can then be used by consistory for decision and then by our search team.

Please continue to uplift pray the Study Team in prayer. The upcoming meeting on September 27, is especially pivotal as we plan finalize staffing models to hand off to the administrative consistory and as we revisit our church's vision. As we have witnessed during our church visits, a God-breathed vision has the power to transform a church and a community. Won't you pray to our Mighty God with us, as the song says, "Show us, Show us your power!" We long to see the power of God at work in the lives of each member of First Church and in the Zeeland community.
Powered by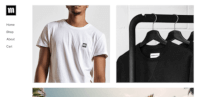 Create your own unique website with customizable templates.