An Energizing Story

Last night our consultant shared a story that demonstrates the passion of a church that embraced a new vision for their ministry. An RCA church in mid-Michigan adopted a vision of reaching out to young, unwed mothers. A group of 30 women from the church volunteered to watch the children of these moms so that they could go to camp for a week! What an exciting way to reach out to a group of people that might not otherwise feel welcomed by the church.

And this was a big part of our discussion; dreaming about what our "big vision" for FRCZ could be. Our consistory has spent the last year developing a vision for 2022. The question is how do we use this to develop our unique niche of ministry?

FRCZ Kingdom Concept: To leverage people and resources to reach people who are far from God, both in our community and around the world.

A "Kingdom Concept" is the overlap of the three areas we have been working on for the last month: the local predicament, the collective potential, and the apostolic esprit of our church. With the assistance of our consultant, we have developed a Kingdom Concept for our church that will help us cast a vision and take steps toward our mission. This then led to looking at the strategic long- and short-term vision for our church and to dream and discuss our 10-year vision.

The Strategic Process

Doug took a portion of the time to explain our next steps, which included looking at our 7-10 year vision all the way down to the strategic steps for the next 90 days. The organizational chart delineated this strategic vision and the steps we will take to get there. The vision developed this past year by the consistory will be used to synthesize this implementation process. Our team is currently working on our overall vision. The goal is a vision that ignites the passion and uses the strengths of the members of our church towards the mission to which our King has called us. This vision will then inform our staffing needs and will lead us from our 10-year long-term plans all the way down to our 90-day strategic steps.

Dreaming of 2024

We were asked to look at our future and dream of what our church could look like in 7-10 years. Here were some of the thoughts and dreams our study team discussed last night:

Who would be at our church in 2024? A portion of our current vision states that we hope see 20% growth in our church, half of which are un-churched and de-churched people. How can our members encourage such huge growth?
What types of equipping programs must take place for such outreach to happen?

With an influx of potentially 100or more new people who have been de-churched or un-church, what kinds of programming do we offer to meet their unique needs?

What staffing needs arise from a church that is full of both mature and new Christians?

What different models have churches used to both grow their current members in maturity as well as evangelizing new Christians.

Would alternative or additional services be necessary?

What should we focus on to accelerate our growth?

We are passionate about children at our church. How could we use this shared passion to energize our vision?

This is what we are dreaming of: finding FRCZ's niche, one that ignites the passion of our members while also meeting a need in our community that's glorifying to God. Please join us in prayer as we discern the exciting plans our Lord has for First Reformed Church and each one of us for the future!

On Sunday, July 30, the study team met for an intensive four-and-a-half hour session. The in-depth discussion revolved around three major categories of questions delineated below, that our team has spent the last month working through individually. Through a process of individual discernment, partner dialogue, and whole group discussion yesterday, the following ideas came to the forefront to inform our situation and future staffing needs.

Category 1: Local Predicament

This category can be described as an 'Intimate grasp on the soil.' The goal of this set of questions is to discover the distinct features of the Zeeland community that can inform how we connect with those in our area. The aspects of our local predicament that were most prominent after a time of discussion and discernment were:

50% of people in this area are unclaimed. While we may feel surrounded by Christians, the fact is that harvest outside our church walls is plentiful.
An outsider community perception of judgementalism exists that we desire to work toward changing

Category 2: Collective Potential

The collective potential category focuses on what we as a congregation do well, where our collective strength lies. The major ideas that arose from this discussion were:

People pitch in to meet a need locally and even globally (For example: supporting the DeBoer Family recently in a variety of ways )

Caring for others (currently, within the church)

Missions: home and abroad

Category 3: Apostolic Esprit

The Apostolic Esprit is described as more than a passion, it's the hot place in a man's or church's conscience and action. The 'hot-spots' that the group determined were passions within our church body that energize our faith were:

Children (especially those in need)

Adult baptisms/compassion for the lost

Biblical exposition and the authority of the Scriptures

Next Meeting: Wednesday August 2

As our team works to meet the timeframe goal set by the Administrative Consistory, we have elected to meet again this Wednesday evening, August 3. The purpose of this meeting will be to use the ideas from the above three categories and, under the directions of our consultant, discover the overlap between them to determine our church's "Kingdom Concept." This will then help inform us as to the type of leadership structure that would be most beneficial to our unique church community towards our vision.

Church Studies

Over the next few weeks, the Study Team plans to visit selected thriving local churches and meet with members of their leadership. Our consultant is in the process of setting up these meetings. Please be in prayer that these visits are productive and that helpful data and insightful ideas are collected towards our staffing goals. Additionally, please pray for the logistics of these meetings, as summertime proves a challenging time for schedules.
Powered by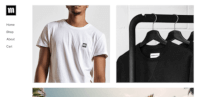 Create your own unique website with customizable templates.